Princess Sofia of Sweden has started working in the hospital to treat patients affected with coronavirus.
Sofia Kristina Hellqvist, The Princess of Sweden was born on 6 December 1984. She married Prince Carl- Phillip. In 2015, after marrying Prince Carl-Phillip, Princess Sofia became a member of the Swedish royal family.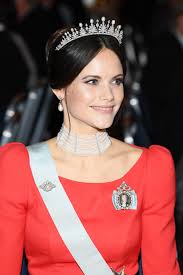 Sofia is doing her bit to support people with the ongoing coronavirus pandemic. In this situation, Sofia has decided to work in the hospital to treat patients affected with coronavirus. She took this initiative to help the country, fighting against the pandemic COVID-19.
Sofia has completed three days online medical course at Stokholms's Sophiahemmet University College. She also serves as a member of an honorary chair at Stockholm's.
Royal Family
Royal Central stated that Sofia has joined the hospital to give support and care to patients as a healthcare assistant. Sofia is not supposed to treat patients directly instead, she supports non-medical staff.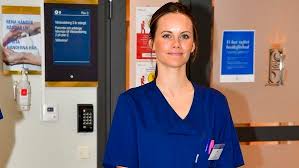 Along with Sofia, 80 people a week had joined to help the doctors during the COVID-19. Online course offerings by Sophiahemmet trains people with a non-medical experience in supporting duties that could include kitchen work, cooking, and also disinfecting equipment.
The hospital trains up to 80 people in a week who have signed up. This helps in relieving the pressure on physicians, nurses, and other healthcare professionals. This way of training people can also reduce the workload of people who are working day and night in this pandemic situation.
A spokesperson for the royal court added the princess wants to get involved and participate as a volunteer to help workers. She also wants reduce the workload of healthcare professionals.
She wrote a note on the royal Instagram page, shared it with her husband, and said she feels honored to help out. The note was " To have the opportunity to help in this difficult time is extremely rewarding ".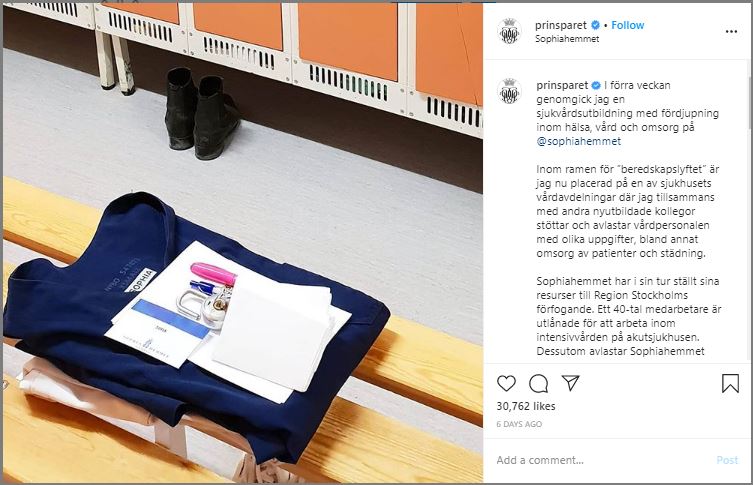 The Princess was looking beautiful in blue and white-scrubs with white sneakers and a basic bun on her first day at the hospital.
For more intresting articles, please visit https://talkers.in/