Every girls dream is to become a role model, very few get chances to prove themselves. Achieving the title of Miss England is not easy but Bhasha Mukherjee has got the privilege of Miss England 2019 Crown. Due to the coronavirus pandemic, Miss England 2019 Bhasha Mukherjee has returned to Uk from India to restart her medical practices.
Mukherjee is a professional doctor and model. She spent her childhood days in Kolkata. She is the titleholder of the beauty pageant. Bhasha Mukherjee was crowned Miss England 2019 and then she represented England at the 2019 Miss World pageant in December.
From the time when she was crowned Miss. England, Mukrjee started her journey for humanitarian work But now, she has agreed to step back from humanitarian work and returned to the UK to continue her profession as a doctor.
Mukherjee chose to work as a doctor to save her country from the pandemic even though she was invited to be the ambassador for various causes around the world.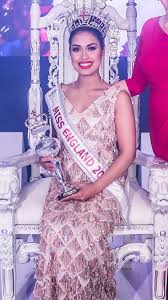 Her decision wasn't tough but was bold enough. Mukherjee stated after India, she had postponed her plans to visit other countries, because of a novel coronavirus. She also stated that the best place for her would be at the hospital. Mukherjee, when talking to CNN, said after seeing the worst situation of her country fighting against COVID-19, she made this decision to go back.
Mukherjee has received many messages from her former colleagues at the old hospital, the Pilgrim Hospital in Boston. The messages were explaining the situation of their colleagues in the hospital.
Medical staff worldwide have fallen sick and even died due to the virus. But that is not what scares Mukherjee going back to medicine.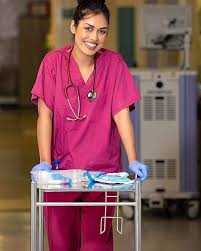 She then called the hospital management immediately to let them know she needed to get back to work.
She thought it wasn't justifiable to wear Miss. England crowns when her colleagues are working too hard and the people around the world are dying due to the novel coronavirus.
Mukherjee added what matters is that she was participating in the efforts of those who often go unnoticed.
Mukherjee apparently self-isolated herself for one or two weeks, before returning to the work. This beauty queen has handed over her crown and started her first day as a doctor.
For more interesting articles please visit http://talkers.in