Leo Varadkar is the Prime minister of Ireland. Varadkar comes from a family of medical professionals, where his father and mother are doctors. Along with Varadkar his spouse, sisters, and their husbands all together work in a health care center.
Varadkar served seven years as a junior doctor in Dublin, Ireland and then he entered into politics. In 2013, he left the medical profession and became a politician.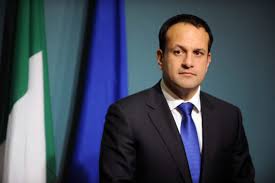 As Ireland battles the novel coronavirus outbreak, Leo has decided to work as a doctor again. Prime minister of Ireland, Leo Varadkar has enrolled as a doctor to offer his services to his country- Ireland.
He joined as a healthcare professional in the month of March, stated by the Irish Times. Varadkar is offering his services to the country's Health Service Executive(HSE).
Prime Minister's Conrtibution for the Country
Mr. Varadkar stated, he will work for hospital staff, one shift a week in order to help the hospital staff during COVID-19.
And, he also added many of his relatives and colleagues are also working with him in the health sector in order to help the country. Hw wanted to help out in a small way too, added the spokesperson.
In the month of March, Simon Harris- The Health Minister has introduced a recruitment campaign by writing a clear message as "Your country needs you". As the country is fighting against coronavirus, she wants to tackle the coronavirus outbreak.
The Health Care Executive stated that they had spoken to thousands of doctors who are expected to return. And when they proposed the concept of "Be on call for Ireland", they received responses of more than 70, 000.
According to a story in the Irish Times, Varadkar is assisting people with phone appraisals. And also, people who have been exposed to viruses are initially given instructions over the phone.
And this way Leo Varadkar has shocked everyone by making this unexpected decision. So we can name him as "The Corona Hero"
For more intresting articles, please visit https://talkers.in/